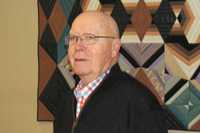 Chuck has joined our professional staff with significant experience in education as a teacher, coach, high school principal, and Superintendent of Schools in Connecticut and Vermont. Families with school age children continue to use him as a valuable resource in this area.
His real estate experience will be enhanced as a result of his years of work, in an area town, on the planning and zoning committees as Head of the Town Planning Committee , and as a Town Lister.
Chuck and his wife moved to Vermont on a permanent basis 17 years ago after having a second home here for 20 years before that.
As an optimistic, enthusiastic and hardworking individual, we are pleased to welcome Chuck to our Diamond Realty Team.
Contact Chuck at Chuck@Diamondrealtyvt.com